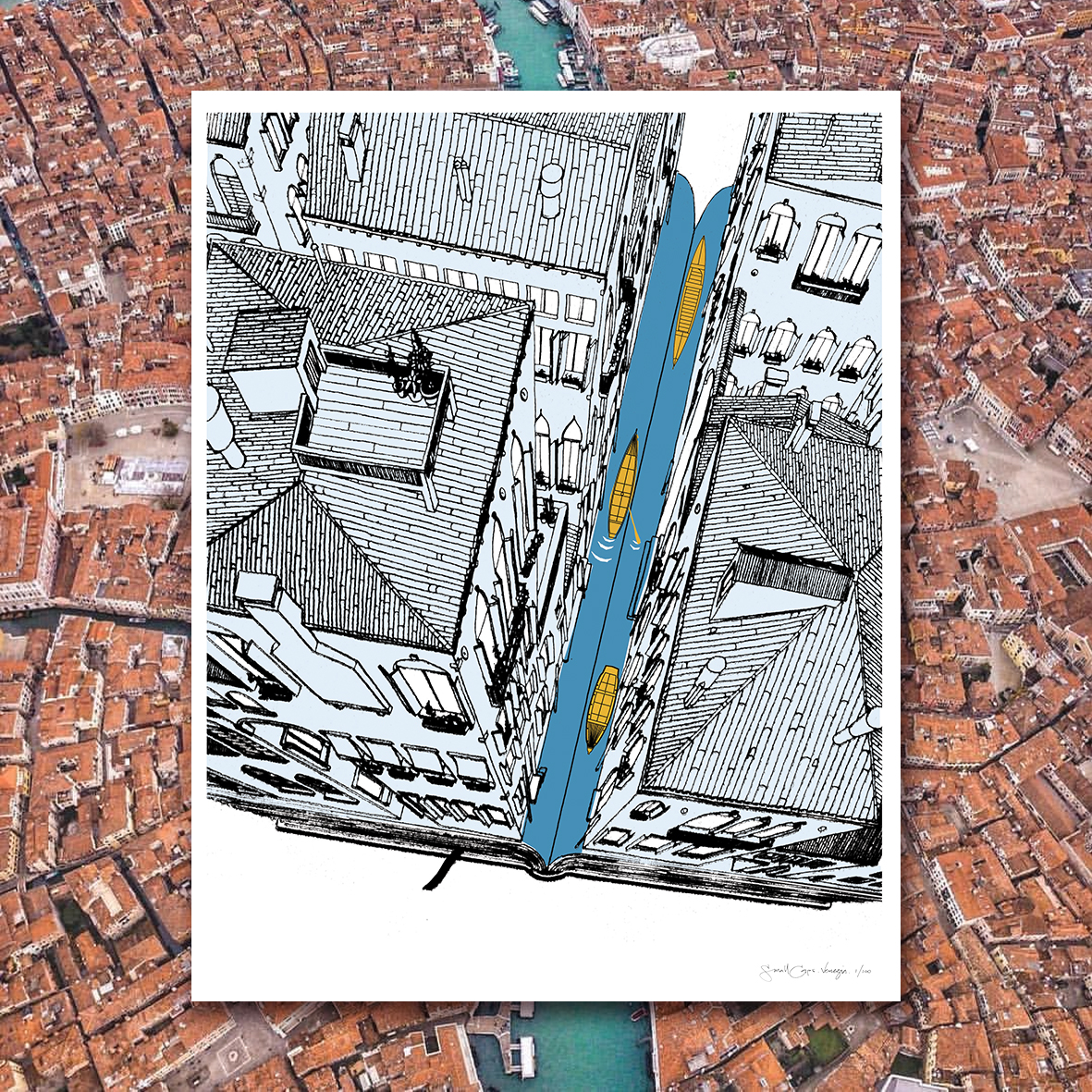 CULTURA GALLEGGIANTE

It means floating culture.
This poster is inspired by the culture of having wooden boats,
which are shaped through centuries of use in the Lagoon.
Please consider there is not just the Gondola,
there are the Sandolo, Sanpierota, Pupparin, Mascareta
and other tens of them.
•••
It's a 4 water colors 35×45 cm (13,8×17,7 inches) poster,
on Fedrigoni Usomano 350 gr/mq white paper,
printed/signed/numbered by hand.